We no longer offer breakfast at Big Mill B&B. All our rooms and suites have kitchens or kitchenettes.
We are emulating some of the ideas from the popular Airbnb model like self-check-in and lower rates. We will rent ORPHAN NIGHTS (any nights between extended stay bookings) Call to book orphan nights. We know that sometimes things happen and that's why we offer short and long-term stays.
Call the Innkeeper for long-term rates for these suites and Airstream or RV Hook-ups 252-799-8787
Big Mill's Lodging Choices
The five guest accommodations, Caribbean Room, Corn Crib Efficiency, Mardi Gras Suite, Pack House Suite, Mule Room Suite, Vintage Airstream, and two 30 amp RV hookups are all short and long-term or extended stay. Stays for three months or longer are exempt from sales and occupancy taxes.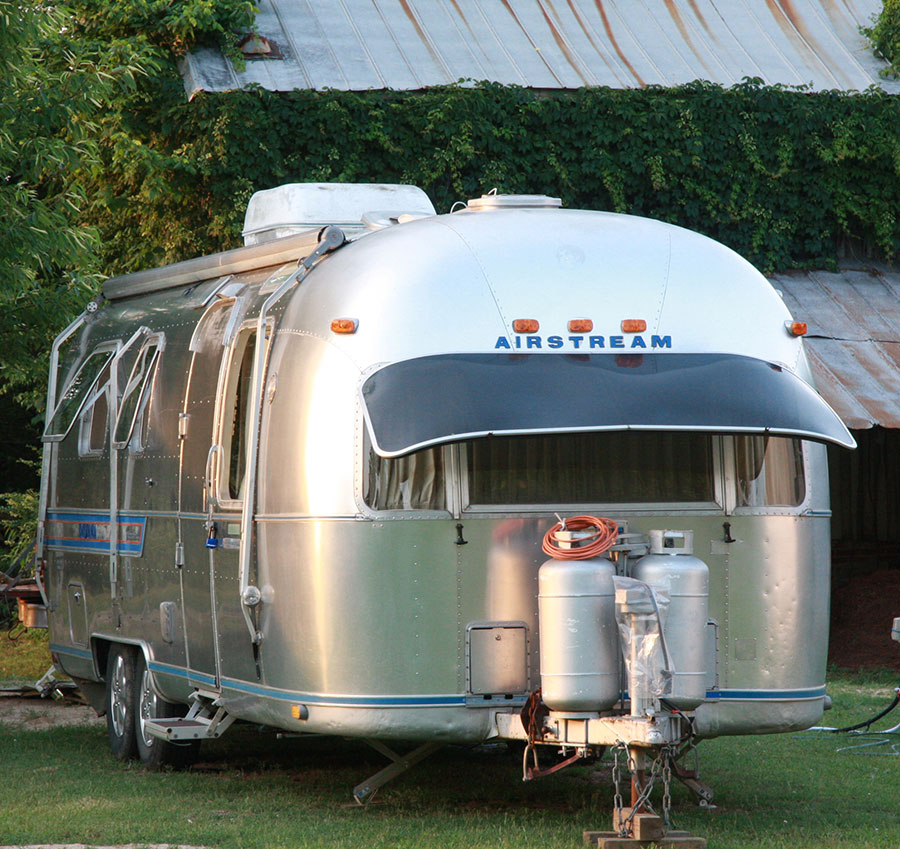 Ask about our long-term rental in our Vintage Airstream — perfect for traveling nurses and gypsy travelers.
Airstream Vintage monthly rentals are $285 / week, available March 1 - November 30. ($25 extra for second person.) More
RVers – We have two 30 amp RV hookups in the orchard with water and sewer.
Stay safe – We are committed to providing a safe environment for our guests.
Each room includes...
Free Wireless Internet connection in all rooms
Private entrance for each room
Spectacular lake views
Off street parking, including large vehicles
Private baths
Fishing in the lake
Charcoal and gas grill for guest use
Refrigerator in each unit
Bar or kitchenette in each unit
Fireplaces
Hairdryer
Alarm clock
Cable TV in each unit
Individual climate control
Laundry facilities on premises
Maid service
Iron and boards
Hiking and walking
Landscaped grounds
Ground floor rooms
For our chemical-sensitive friends we use no scents or fragrances.
We offer extended stay discounts and commercial mid-week rates. We also have long-term and weekly rates.