Chloe Tuttle and Her Indispensible Crew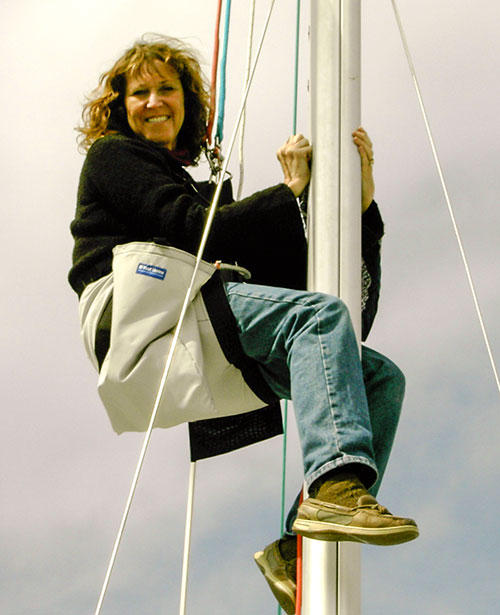 Chloe Tuttle, Innkeeper - Chloe was born in the house that is now Big Mill Bed & Breakfast. Growing up on this country farm was idyllic: playing with her nephew Barney, climbing trees, swimming in the lake, riding mules, catching fireflies on hot summer nights and fishing in the creek that powered the Big Mill was, and still is, a piece of Heaven. The barns are still here, the fish still bite … the fireflies still fascinate.
Before returning to Big Mill as an innkeeper, Chloe was a cook aboard a private sail boat for seven years, sailing from Maine to Guadeloupe, and primarily in the Bahamas. Now, she's been an innkeeper for 27 years ... and still loves it!

Indispensible Crew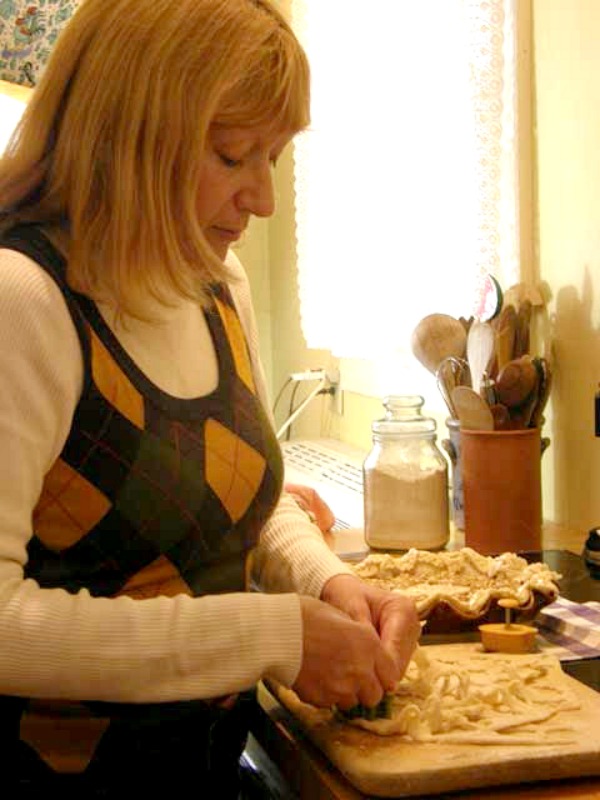 Cathy is my niece and has a green thumb just like her great grandmother. She helps me keep this jungle growing in the right places – she also fills in and does many other jobs. Cathy is a chef by trade – too bad we don't do breakfast anymore!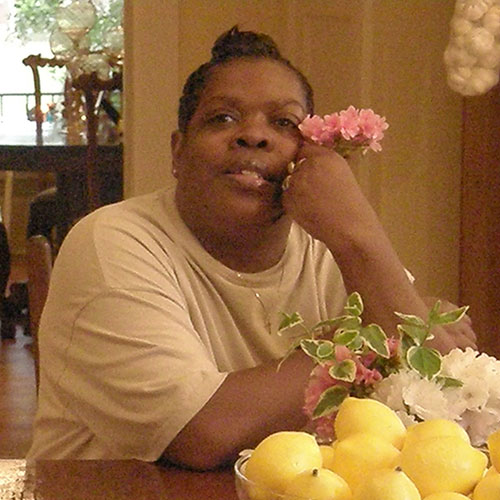 Delores Staton - Delores has helped us do whatever needs to be done. She is a great woman. What would we do without her?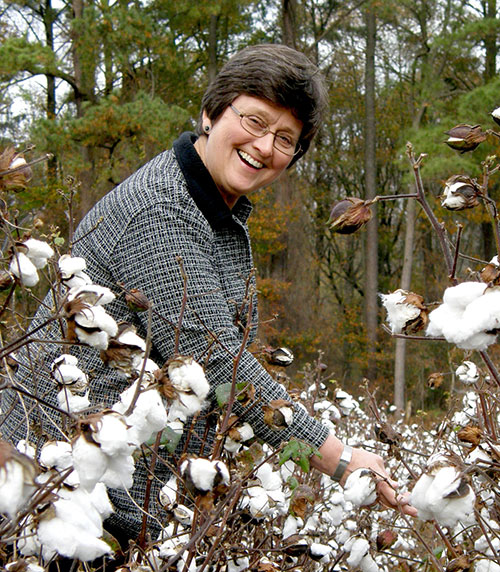 Kathy D. is our friendly consultant and invaluable, occasional Innkeeper.
Monk Gurkin - who rescues us all the time and yes, Monk is my nephew. He keeps all the grounds around here and on the farm looking perfect.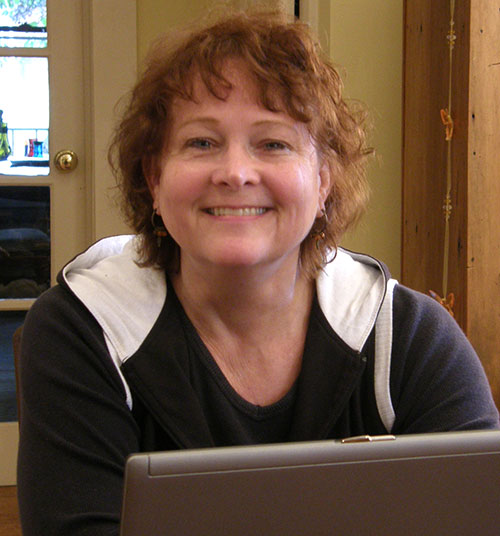 Jody Murphy, good friend, Chloe's blog consultant, all things social media and all-around internet marketing expert ... always trying fun things to see what sticks.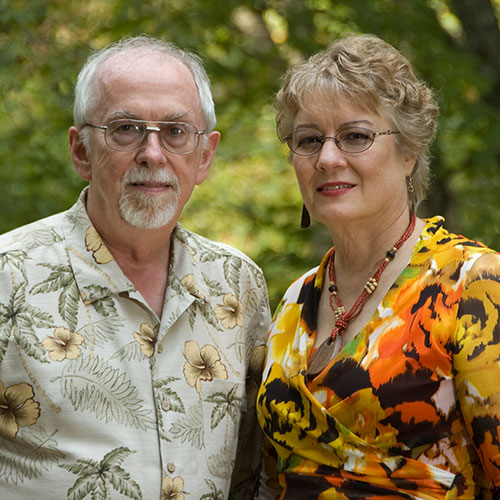 Charles & Ellen Snodgrass of Deep Creek Arts – former innkeepers and the best webmasters in the universe. They keep us ahead of the curve.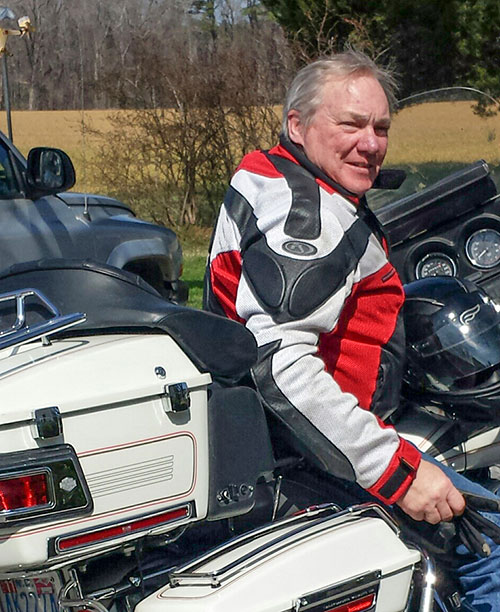 Don Beach moved to Williamston to retire from the cold north. When we learned how great he is at fixing things, his retirement didn't happen! Don is here when we need him and he is a great guy.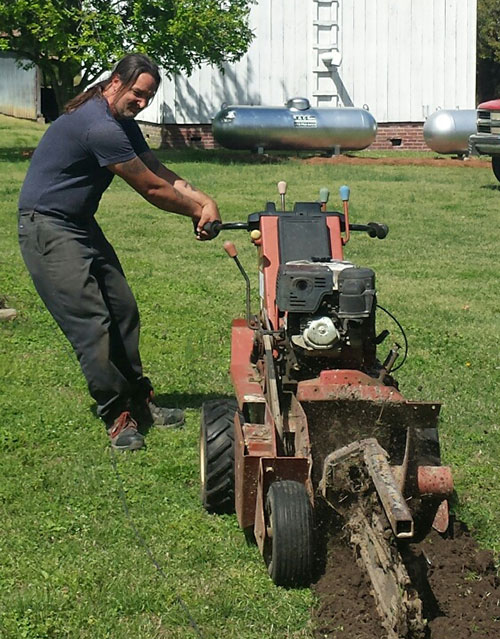 John Amiano moved to NC from the north and he decided to stay. John can fix everything so he is a fixture at Big Mill. Sometimes John and Don work together if we have big problems.

Our 'mousers'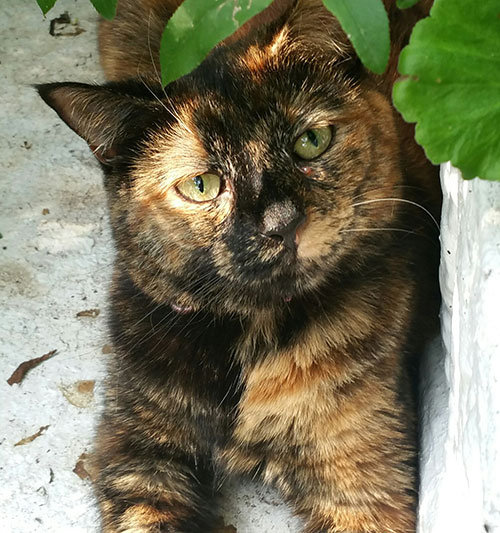 We can never forget Moses. But I saw this tiny cat with big ears. So now Raisin is here at Big Mill with all of us. She is getting used to the farm life and has lots of energy – I have only been able to get one in-focus photo. Expect to see her out and about next time you visit.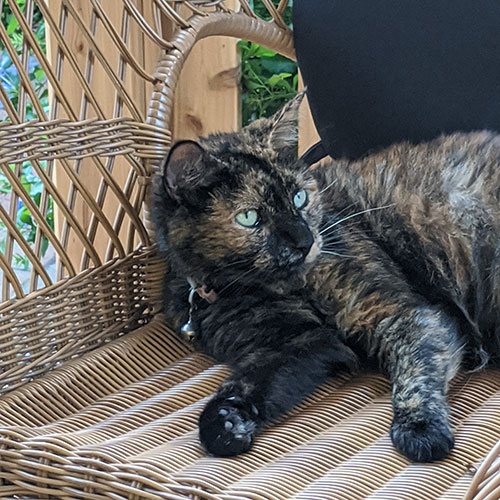 ---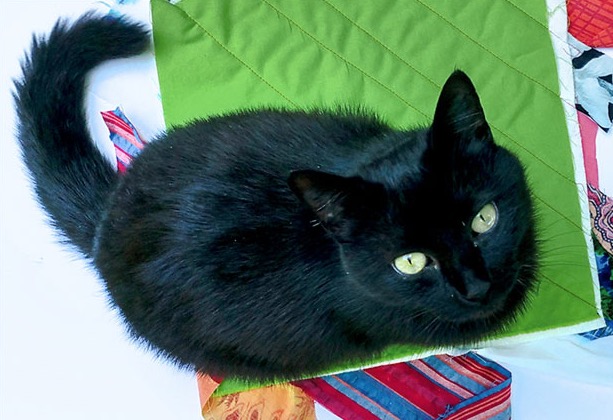 Effie came here as a stray. Friends and guests collected money to have her "fixed" so that someone would love her and take her home. Wonderful B&B guests from New Jersey really wanted to take Effie but there were kittens involved. I took her to the Vet for her operation, telling him to please treat her like Miz Biltmore. And you probably know the rest of this story: Effie lives at Big Mill B&B now. She is a precious addition to our team. She will visit you if you are a guest here and she will peep in your window.