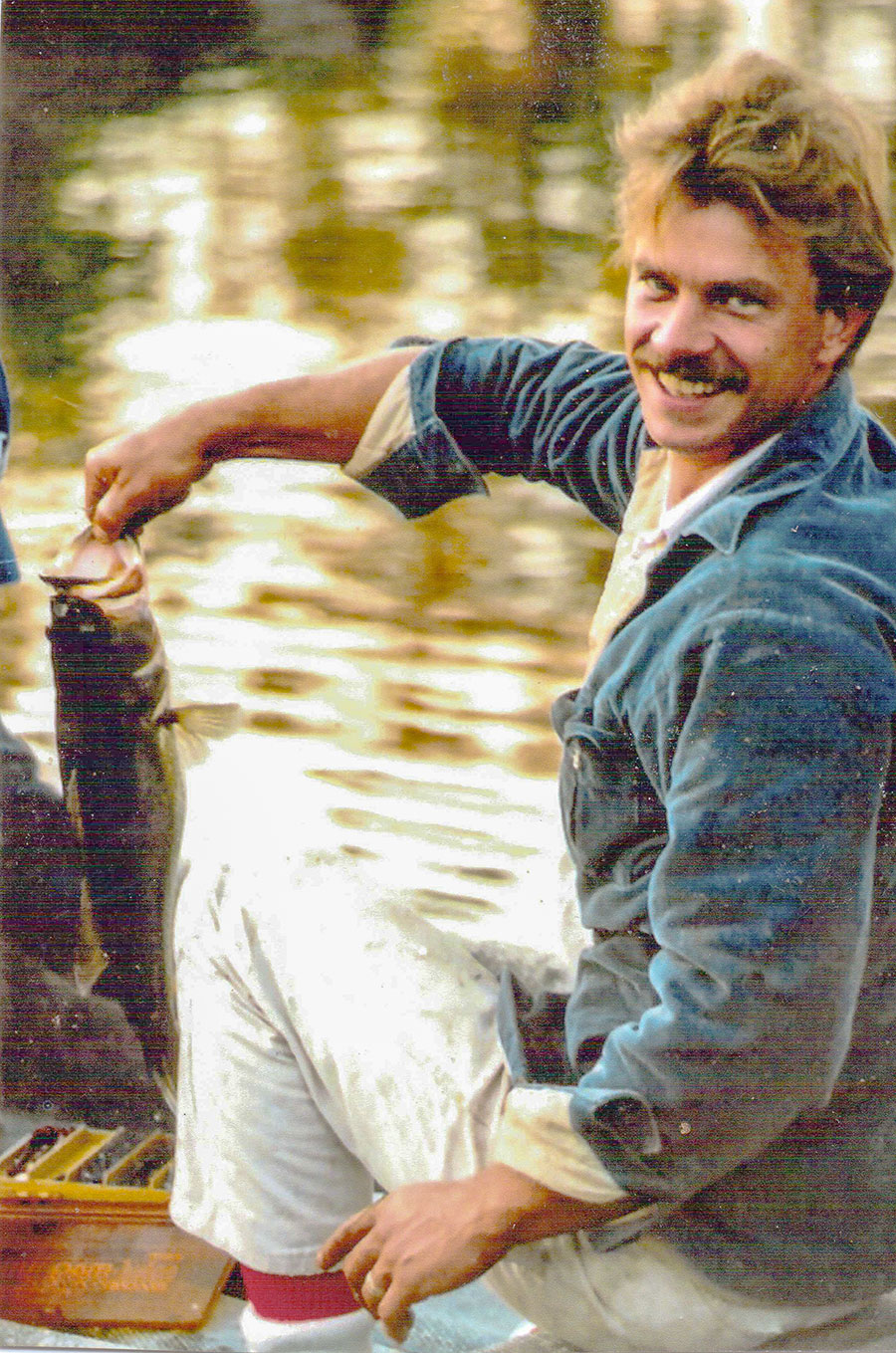 North Carolina B&B Extended Stay with Two Lakes for Fishing
The fishing is great at Big Mill. When I was a young child there was a spring-fed stream that ran beside the house where the lakes are now. My father dammed up the stream in the early nineteen fifties for irrigation purposes. We all swam and played in the lakes-ponds as we call them. Big Mill's two large lakes were well-stocked with bass and bream and fishing was good. Fishing is still good as you can see by the trophies that some of our guests are displaying.
If you catch the really big one ''Old Sam', please put him back. All others you can eat.
We have cane poles for you to use and you can buy worms at Walmart or a fishing store down by the river.
The lakes are not just for cane pole fishermen. The fly fishing is good too. And I am told that the fish really like something called a broke-back. I know that they like the plastic worms with the Texas rig too.
If you catch a fish, you can certainly grill them right here. They can't get any fresher than that .